Creekside Kids offers co-learning and not just teaching!
Reggio Emilia inspired schools seek out individuals who have committed themselves to the life long pursuit of understanding children and the ever evolving teaching process. All of our early childhood educators and co-learners learn with your child. Meet all of them!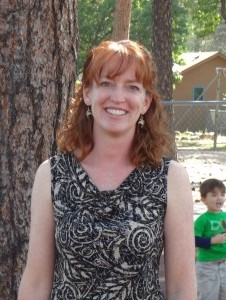 Jennifer Barnes
Jennifer is a Special Education and Literacy Teacher with 9 years public school teaching experience at the elementary and middle school levels.
She has worked in Cheyenne Mountain School District at both the elementary and junior high levels as a Literacy Specialist.
She earned a Master's Degree in Special Education from University of Northern Colorado, and she is certified to teach students ages 0-21.
After becoming a parent, Jennifer felt strongly that the families of District 12 needed a child care center that could be flexible with families and children rather than follow the traditional rigid hours/rates plans that most other centers offer.
Jennifer believes in creating an environment of cooperation, consistency and respect in order to foster a child's innate desire to learn and explore. She loves to teach children pre-literacy, pre-math skills and science skills through natural daily activities and routines.
She is the mother of two children and has thoroughly enjoyed the early childhood years as they are years of intense discovery and exploration of the world around us. It is truly a "new world" every day for young children and I love the energy and joy they share with us each day.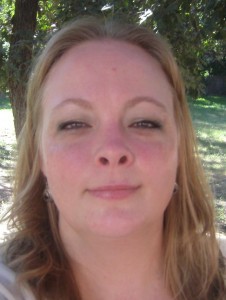 Veronica Clayton
Veronica is a native of Southeast Texas. She earned her Bachelor's in Interdisciplinary Studies at Lamar University.
She enjoys writing, reading, and spending time with her husband, Doug. She and her husband moved to Colorado Springs in 2006 because they love the area and enjoy camping and gold panning.
Veronica taught in Harrison School District 2 for two years at the elementary level. She tutored kindergarten through 9th graders at Sylvan for over two years. She worked as the Director of Education for Sylvan Learning Center for three years.
She began her co-learning at Creekside Kids and began her work as the Center Director in November 2011. Veronica quickly grew to love the students and the dedicated staff that works with them.
"It is a true pleasure to be part of your child's learning and growth." – Veronica Clayton 
 Heather Carr
–Early Childhood Teacher
Creekside Kids, Where Co-Learning Is A Pleasure. Call Us At (719) 635-9111, Or
CLICK HERE To Contact Us Online!
Reggio Emilia Inspired Learning.