All Children Need To Complete Registration Before School Starts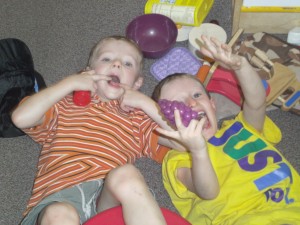 Maintaining flexibility is what sets Creekside Kids apart from other early development centers in the Colorado Springs area.
Whether you want to use our early child development Reggio Emilia inspired services on a full time basis or just a couple hours a week, we do require that all of our school registration forms be printed out and submitted at the time of enrollment.
Please submit copies of immunization records and physical as we need these for your child's permanent folder.
Registration Forms
Our school registration process starts by downloading and completing the following documents and turning in the completed forms.
Please Complete All Registration Forms
In Their Entirety Prior To Submission
If you have questions with the forms, please contact Veronica at (719) 635-9111 or use our Contact Us page. Click on the red links to open each registration form.
We aim to be able to meet all of your child's needs. However, certain written authorization must be submitted to our office.  In order to administer any medication to include chap stick we must have the completed "Permission to Administer Medication" form.
This form must be completed by a physician before any medication can be administered to your child. This form must also be completed by a physician to apply lotion, chap stick, or diaper cream to skin that is broken, red, irritated, has a rash, or is unhealthy in any way.
The following forms are not necessary for school registration but are provided as additional information and/or resources for our current and future families.
Schedule Forms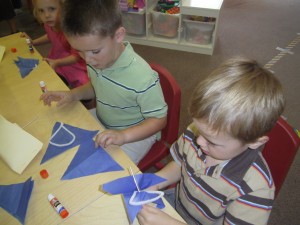 Your Child's Early Development Schedule is due a week in advance of the upcoming scheduling/billing period.
Whether your child is co-learning with us full time, part time, or during summer camp it is our policy that you must fill out a monthly schedule and submit it to us at least one week in advance.
You will be billed tuition based on the hours you submitted. Please try to maintain the schedule you have chosen as co-learning and activities are planned with your child's attendance in mind.
We're Happy To Answer All Your Registration Questions! Call Us At (719) 635-9111, Or
CLICK HERE To Contact Us Online!
Reggio Emilia Inspired Learning.