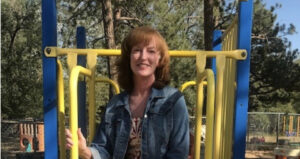 A word from the Owner, Ms. Jennifer:
For our Autumn blog, we'll be taking a departure from our insights into childhood development and activity planning. Instead, we've decided to re-introduce the staff of Creekside Kids to the Colorado Springs community!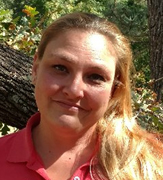 Ms. Nica
My actual name is Veronica, but because there was already a Veronica working at Creekside Kids at the time I started, I went by my nickname and it stuck.  I grew up in and around Colorado Springs and now live in Ellicott with my three boys on a 35-acre farm.  We raise chickens, ducks, pigs, goats, and dogs.  We also raise Sugar Babies as exotic pets.  
I first started working with children as a teenager by becoming a babysitter.  I developed a little business providing group childcare for PTA meetings which led to my first job as an Aide in an Early Childhood Center.  As I got older I tried other types of jobs but my heart always led me back to working with children.  I decided to go to college and take the courses to become certified as an Early Childhood Teacher.  While at Pikes Peak Community College, I worked at their Child Care Center and learned best practices for the field.  I enjoyed it so much that I continued my studies to become Director Qualified with an Associate's Degree in Early Childhood Education.  I decided to pursue my Bachelor's degree at Colorado Christian University.  I have over 20 years of experience working with children and families in the field of Early Childhood and can't imagine doing anything else.
One of the things I like best about working at a small center is that I get to have a good balance of working with the children, the staff, and doing administrative tasks.  If I'm frustrated or tired of my work on the computer I enjoy getting out into the classroom and working with the children for a while.  They are sweet and funny.  They always make me laugh.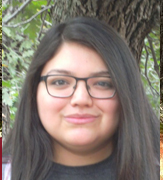 Ms. Karla
I moved to Colorado Springs from Chicago, Illinois in 2017.  Some of the things I like best about Colorado are camping and hiking in this beautiful state.  I go back to Chicago at least once a year and one of my favorite things to do there is visit my family and friends.  I am fluent in both English and Spanish.  I am the middle child in my family.  I have an older sister and a younger sister.  I don't have any pets.  My favorite color is grey and my favorite food is tacos.  
I started working at Creekside Kids, as an aide in 2017 and took courses to become Teacher Qualified.  One of my favorite classes was called Pyramid Plus and it was all about child development.  The 2020/2021 school year will be my third year at Creekside Kids.  I'm looking forward to learning and growing with the kids this year.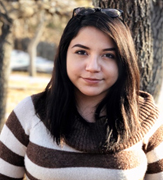 Ms. Valerie
I'm originally from sunny California where I began my career in Early Childhood Education as an aide for a bilingual child care center.  I am currently enrolled in college and am pursuing an Associate's Degree in Early Childhood Education.
I made my move to Colorado in August 2019.  I love animals and have two pets, a Corgi named Rambo and a cat named Angelo.  Some of the things I miss about California are the beaches, the amazing food, Disneyland, and my family.  I really enjoy the outdoors and scenic mountains of Colorado and I am looking forward to lots of snow in the winter.
I truly believe that children are our future so, as an Early Childhood Educator, I try to better my knowledge in the subject and continue my education.  I enjoy attending workshops, seminars, and classes both online and in-person when I get the chance.  Because I enjoy learning and gaining experience so much I decided to search for local jobs in the field of Early Childhood Education.  I started working at Creekside Kids in late December of 2019.  I'm excited about the new experiences, relationships, and memories I'll be making.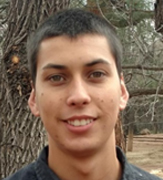 Mr. D'lo
I am a Colorado Native and was born in Denver.  We moved to Colorado Springs when I was a child and I graduated from Cheyenne Mountain High School.  I have a younger brother and a younger sister.  After high school, I attended the University of Northern Colorado and majored in Elementary Education with a minor in English as a Second Language.  I have a few months of student teaching to complete before I finish my degree.  I am a part-time tutor and also have experience running summer sports camps for children with the YMCA.  My goal is to become fully certified as an elementary teacher and have my own classroom in the fall of 2021.
Some of the things I enjoy doing when I am not working are playing basketball and doing things with my family.  My favorite color is blue and my favorite food is a burrito.  My favorite kind of pet is a dog but I do not currently have one.  I speak English, Spanish, and Portuguese.  
I joined the staff of Creekside Kids in the summer of 2019 so I have just passed my one year anniversary.  One of the things I am looking forward to at Creekside Kids this year is keeping everything at the center safe and fun.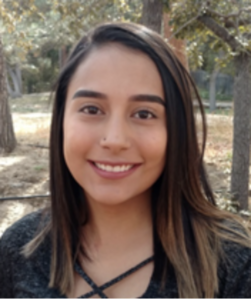 Ms. Dominique
Colorado has always been my home.  Being born and raised here in Colorado Springs, I have had a lot of milestones in my life–one includes being a class of 2016 graduate of CIVA High School.  CIVA has a curriculum to fit each student's individual way of learning.  It impacted how I view learning today.
I have a love for adventuring and branching out of my comfort zone to try new things.  Some of my favorite activities are decorating my home, going out for pizza, and spoiling my cat, Bobby.  I love going hiking, fishing, sight-seeing, and fitness activities.  Spending time with my loved ones is very important to me, as they have helped me grow so much as a person.  My favorite color is dark green and my favorite food is pizza.
I found my passion for working with little ones when my little brother was born in 2017 and I began to help take care of him.  Not only was it a surreal experience, but it made me realize how grateful I am to be where I am today.  I'm coming up on my one year anniversary of working at Creekside Kids.  Time flies!  I'm working on taking courses to become Teacher Qualified and plan to stay in the field of Early Childhood Education as a career.
One of the things I am looking forward to this year is to help modify what we do at Creekside Kids for safety during COVID19.  Finding new ways for the kids to learn and grow is our main goal!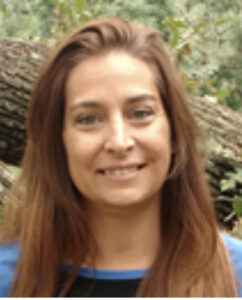 Ms. Melanie
I'm a Colorado native and was born in Boulder, Colorado.  I grew up in Denver and I have been in Colorado Springs since 2005.  I am the mother of three children, two boys, and one girl.  Two of my children are grown men and my daughter is in junior high school.  My oldest son, Mr. D'lo, works alongside me at Creekside Kids.  I love spending time with my family, being outdoors, and reading.
I have worked with children since my first job at age 15.  I studied Early Childhood Education at Front Range Community College.  I have been a preschool teacher since I was 20 years old.  I have worked with children in corporate childcare centers, private childcare centers, from home, in church settings, foster care, group homes, preschool, and elementary schools.  I currently work full time at a District 12 elementary school and part-time at Creekside Kids because I haven't lost my love for preschool.  It is very important to me that all children feel loved.
I love working at Creekside Kids because the kids bring me joy, make me laugh and I love watching them grow.  I love being a staff member because we are like a family.  I enjoy being with my co-workers both at work and outside of work.  The staff of Creekside is my second family.