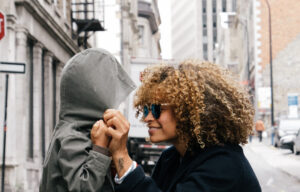 In this month's blog, we're looking into how to choose a preschool for your child. Choosing a preschool should be a process involving research and then interviews and tours. The work begins with finding a list of local preschools. We do not weigh in on Colorado Springs' assortment of preschools today, nor are we providing a complete list, as this is something parents should do for themselves. Our purpose here is to help you make a good choice for your child– not to make that choice for you! 
Google and Yelp may contain reviews, but bear in mind that of all the reviews of businesses, the bitterest ones are likely to be schools and preschools. Take praise and contempt with a grain of salt. The critical part of a review is not the emotion behind it but the details left in the dialogue. Those details can inform you of what you need to look out for when you arrive for a tour!
When interviewing and choosing your child's preschool, it's important to remember, as a parent, that preschools know how to market to you. They know that parents will often get over-excited seeing new, pretty classrooms or brand new materials. Typically, everything you see on a preschool tour is planned to win your affection and trust. 
But that's not what you want or need from a preschool. What you want is to know that your child will be loved and protected, accepted and encouraged for who they are, and given the strength to see that they can figure things out for themselves with the right encouragement. 
The reality is that, although they might get excited by a new playground or toys in the background, kids don't care about new, bright, and shiny preschools. What they want is to be loved and accepted for who they are by caring adults. Even very young children want to feel emotionally secure when outside of their family. So parents need to pay attention to the children in the preschool center they are considering for their child.
Take a look at children's faces and body language while they're doing the tour. Watch the children walk through the hallway. Do the children have to be perfectly lined up and silent in the hallways? Or are the children allowed to walk in a relatively loose line or groups and are allowed to talk, laugh or even sing in a reasonable voice? 
Children cut through illusions quickly. Parents need to observe the way children and adult supervisors interact to determine just what kind of bonds they form with their charges. It's important to know whether there are loving and kind interactions, or are the teachers just too formal or rigid? Are the teachers engaging and asking questions, or do they spend most of their time simply giving kids directions or passing them off unsupervised in activities?
Look at the walls, at the art projects that the kids have worked on throughout their time at the center. Are you seeing examples of open-ended art projects versus crafts in which all the children's art looks exactly the same? Is there a sense of every child's specialness being discovered and cultivated?
If you'd like to discuss a place at Creekside Kids for your kids, we'd like to invite you to click this embedded link to schedule an appointment. Let's get to know each other! We're located at 1201 W Cheyenne Road, Colorado Springs, CO 80906, and we can be reached at (719) 635-9111. Our regular hours of operation are 6:30 am until 5:45 pm, Monday through Friday; however, we have a shortened schedule during COVID of 7:00 am to 5:30 pm.