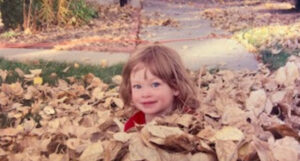 How often do you get out in the season and make an outing to mark the change in the weather? Do you have Winter, Spring, and Summer rituals for you and your family to bond together? With November's arrival, there's a great opportunity to get out in the crisp Autumn air of Colorado Springs and enjoy nature as a family. 
Would you like to add in a ritual or two to observe the arrival of Autumn and the transition to Winter? These kind of rituals can be yearly traditions or just some good things for families with preschool-age children to enjoy with the weather turning:
Taking In a Spectacular Mountain View

– Open all year long, the lift at the Cheyenne Mountain Zoo can give your family a bird's-eye view of the city and mountains with Fall leaves in their full glory, as well as getting to see the animals as they prepare for winter.

Take a Hike

– One great place for an Autumn hike is the Garden of the Gods Visitor & Nature Center. There's loads to do and see for an active family!  Even walking around your own neighborhood and collecting colored leaves is a treat for little ones.

One Last Taste of Summer

– There's something to be said for going into autumn by clinging to the dying embers of Summer! Try enjoying the last of the warm weather at local lakes such as Quail Lake and even Pueblo Reservoir.

Ride a Pony

– If your kids are old enough to experience it, pony rides are available with local barns and tourism groups. Academy Riding Stables, Wishing Star Farm over in Ellicott, and others. 

The Grandest Mile of Scenery in Colorado

– There's also Seven Falls (which is now owned by the Broadmoor) and has recently been refurbished. They have hiking trails, ziplines, and shops to enjoy.

Resort to Family Fun –

Another fun idea is to go to the Cheyenne Mountain Resort in the evening and buy a S'mores packet to eat on the patio over your own personal fire. The kids can get hot chocolate while the adults have a more adult-oriented beverage if they choose. Views of the mountains are spectacular from there!

Jump-Start the Holidays

– As a gear-up for Christmas, nearby Manitou Springs has an amusement park called The North Pole, which young kids love. There's an area for small children as well as rides for older kids and adults. It recently reopened after the Covid closure and it's a local favorite with many families.

Local Nature Center Visits

– The Bear Creek Nature Center and the Fountain Creek Nature Center are both wonderful places to take young children and have many special programs for them all throughout the week.

Bicycling as a Family

– There are numerous bike trails around town if your little one is ready for a mile or two along some of our beautiful trails.

Raking Leaves

into a pile and simply letting your children (and dogs) jump into them over and over is such a simple treat.  Here are treasured family photos of my eldest having a blast with just a simple pile of leaves.  
Although all the trips to the zoo and the nature centers are wonderful, sometimes it is the simplest things that are the most profound.
If you'd like to discuss a place at Creekside Kids for your kids, we'd like to invite you to click this embedded link to schedule an appointment. Let's get to know each other! Like us on Facebook to follow our stories and for news and updates. We're located at 1201 W Cheyenne Road, Colorado Springs, CO 80906, and we can be reached at (719) 635-9111. Our regular hours of operation are 6:30 am until 5:45 pm, Monday through Friday; however, we have a shortened schedule during COVID of 7:00 am to 5:30 pm.