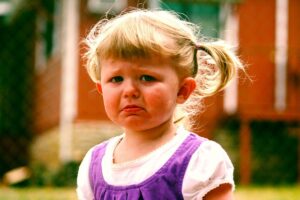 Our children will, in the course of time, present all kinds of issues to us as parents rearing them. We cannot expect children to be neat, convenient, or properly behaved with little (or inconsistent) guidance from parents. 
It's no secret that parents play a vital role in the early development of their children. But what exactly does this involve? And why is it so important?
In her amazing TEDTalk seminar, science journalist Helen Pearson points out that engagement and interest from parents in those first few years of life is strongly linked to children going on to do well at school later on. Taking an interest in our children, and spending time playing with them in their formative years, is crucial for helping them to develop essential skills such as literacy and numeracy.
Ms. Pearson also highlights the importance of parents reading and talking to their children from a young age. This helps to build vocabulary and communication skills, which are vital for success in school and in life.
Parental involvement is crucial in laying the foundations for a child's future success. So what can parents do to ensure they are as involved as possible in their children's development? Well, there are lots of things! Here are some ideas:
Spend time playing with your child every day

Talk to your child often, and encourage them to talk to you

Read together as often as you can

Help your child to learn about and explore the world around them

Encourage your child to try new things and to persevere when they find something difficult

Be there for your child – show them love and support every day.

Put your cell phone down–far away from you and your child while you are engaged.
All of these activities help to create a strong bond between parent and child, and allow parents to provide crucial support and guidance as their children grow and learn. So if you're looking for ways to help your child thrive, start by getting involved in their early development! If you'd like to discuss a place at Creekside Kids for your kids, we'd like to invite you to click this embedded link to schedule an appointment. Let's get to know each other! Like us on Facebook to follow our stories for news and updates. We're located at 1201 W Cheyenne Road, Colorado Springs, CO 80906, and we can be reached at (719) 635-9111. Our new hours of operation are 6:45 am until 5:45 pm, Monday through Friday.